4 Simple Stages of Exploring the the Entrepreneur in You!
Each one of us has talents and abilities that need nurturing & encouragement. Sadly they take a back seat in the rat race of achieving marks and grades. Changing times demand broadening of our horizons by focusing on our thoughts, ideas, and passion more than exam scores
We need encouragement to work on simple ideas that can solve complex problems. We need to blend 'knowledge' with 'creativity' to enable innovation. We need to nurture entrepreneurial minds to become independent, self-reliant, and confident to overcome every uncertainty. We need to be ENpowered !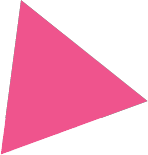 ENpower brings to you a series of events that help you enhance your entrepreneurial skills. Solve our weekly challenges by taking power packed simulations. Master your skills by attempting real life corporate cases and get rewarded.
Our Encafe sessions give you an opportunity of live interactions with mentors, industry experts and entrepreneurs. Keep checking for idea competitions, hackathons, skill Olympics and make sure you mark them on your calendars !
And ofcourse the announcements for our India's Future Tycoons (IFT), our annual platform for entrepreneurship talent search, and similar events on our partner platforms (NFTE, tGELF) So fasten your seatbelts !
Structured & modular fun learning workshops / bootcamps for Grades 3-12 that can be customised & conducted as co-curricular or extra curricular activities
Life Skills, The Accelium Way
Subscribe to a game-based life skills learning platform for Grades 2-10 with personalised student access, individual assessments, school reports & much more
Design Thinking for Teachers
Give an edge to your teachers by training them on Design Thinking skills that will enable them to make their learning sessions more effective & student-centric
Entrepreneurship
A mindset of pursuing opportunities with scarce resources
21st Century Lifeskills
Skills of future important for managing uncertainties of future
Innovation
An ability to come up with creative solutions
Design Thinking
A human centered approach to creative problem solving
Student Advisory Board @ENpower
ENpower's Student Advisory Board is an integral part of building this experiential learning platform. For the first time ever, students have ideated, tested, and participated in crafting an engaging learning platform for fellow students.
Who says you have to be a grown-up to have all the wisdom! Here at ENpower children call the shots on everything!
This annual board membership gives students a unique opportunity to work closely with team ENpower on user-centric product development. The student board gives ENpower the perspective on what our users like and how they communicate. This way ENpower is always connected to you.
Friends Turned Partners!
Thanks to ENpower's entrepreneurial workshop at school, we have our own website today. We even secured 3rd place at the IFT competition and presented our idea at UNGC, Mumbai.
Eashani Parulekar & Sana Rao
Students, VCW Arya Vidya Mandir School
Unconventional Bootcamp!
India's Future Tycoons #2 were the three best days of my life! Thank you IFT team for being so kind and helpful at the bootcamp.
Vansh Talreja
Participant of IFT #2
Building Pressure For Good
In this Design Thinking process and course, we learned how to tackle problems and how to relate and find the correct solution along with time management.
Anonymous
Student, Orchids International School
Transforming Effortlessly
Our kids Anisha, Advit, and Rahil participated in IFT 2019 and their transformation bowled us over. Thanks to ENpower's hands-on training, internship, and exposure to the United Nations Forum.
Avni Ranawade, Amit Jani & Vineet Chadha
Parents of IFT#1 Winners
Engrossing + Intriguing
ENpower's intriguing sessions teach us about how we as an upcoming generation have to be the drivers of change. The sessions are fun and interactive and make it seem so easy!
Manasvi Pote
Student, The Cambria International School
Tickled My Creative Side!
ENpower's 12 days workshop with funfilled games and activities helped me in creative thinking, eliminating alternatives, and optimizing resources. Thank you ENpower!
Anaghaa Balamurugan
Grade 9 Student, Shishuvan School
I'm Game For Enpower Always!
ENpower Accelium Building Flexible Thinking session was fun! I learned so many values that will help me all my life! It was an awesome experience!
Gaurav Sundaresan
Grade 7 Student, V.C.W Arya Vidya Mandir
"Thinking Creatively" & Slaying It
ENpower's Thinking Coach Sessions help us to tackle all the challenges even in day to day lives. I learned how to manage time and choose the right alternatives effectively.
Koel Pathak
Grade 11 Student, DAV Model School
Entertaining To Be "Out Of The Box"
I recently took the ENpower workshop. This course is so much fun as it teaches you life skills through awesome games. It was so much fun!
Venkateswaran Vaidyanathan
Grade 7 Student, Shishuvan School
Turned Boredom To Fun!
I recently completed the Thinking Creatively module and Deepal teacher guided me through all the interesting games and assignments. My COVID homestay was really memorable.
Shreeharsh Mayekar
Grade 8 Student, Little Angels High School
Futuristic | Truly Empowering
The ENpower and Accelium program helps children to think, introspect, solve puzzles and challenges in a fun and relaxed way. This knowledge will certainly stay for life.
Mala Balamurugan
Parent, Shishuvan school
Inclusive Learning | Deeper Bonding
Nikunj took a Design Thinking workshop, recently. We love to get involved in his projects and discussions eversince the workshop. The whole family is learning together."
Mrs Chheda
Parent,Orchids International School
Innovatively On Point
I like the innovative way of teaching with playing games. The puzzle sessions are so much fun! The concept is excellent and I can use them whenever I face a problem.
Vivaan Heda
Grade 5 Student, DAV School
Simplified Difficult Jargons
My thinking coach helped me learn new skills, simplified difficult concepts, gave interesting examples, made the entire workshop so much fun for me!
Anonymous
Grade 9 Student, Excel School
Its Okay To Be Wrong Here!
We could speak even if we were wrong in our sessions. Our coach always encouraged us to interact during the sessions, observe things carefully. I loved the quiz times!
Anonymous
Grade 9 Student, Excel School
0 +
Network of Thinking Coaches & Mentors